Concrete Sealing & Maintenance For Well-Cared For Pavement Surfaces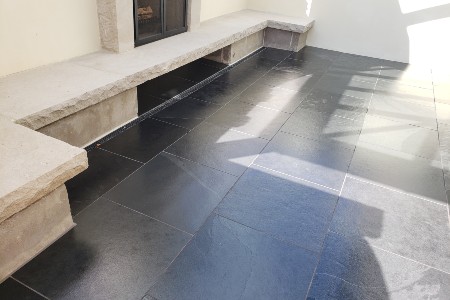 Flawless Pressure Washing is right here in Lake Oswego to provide pressure washing services such as concrete sealing & maintenance services. While this particular service isn't quite pressure washing-focused, it serves a big role in what pressure washing is all about.
When it comes to your surfaces, cleaning them is one thing but protecting them for the long term is a whole other thing. That's what concrete sealing & maintenance is all about. It's about protecting your concrete surfaces after they get cleaned. So after you receive a pressure washing service, you can for sure schedule this service to protect your concrete surface.
To learn more about what sorts of services you can invest in for your home, such as paver washing and house washing, contact the professionals at Flawless Pressure Washing today! We'd love to hear from you and give you the best in Lake Oswego pressure washing.
Protect Your Concrete
Concrete sealing & maintenance services ensure that your concrete surfaces are protected from the elements. What sorts of damage can the elements cause? Well, first, we have to establish what sort of elements can be harmful.
The elements to watch out for are water and the sun (mainly extreme heat). Water, if left to pool on the surface, can cause cracking and holes to form. The sun's extreme heat and light can discolor your surface as well as cause cracking.
With the concrete sealing service, your surface will be better protected from those elements, and you'll be better off in the long term. You won't have to worry as much about your concrete surface cracking or getting holes, and you won't have to invest time, money, or energy in getting those issues fixed. A small, simple investment into concrete sealing services is all you need.
Pavement Maintenance
Pavement and other related materials are hardy and strong materials. These surfaces can take a beating and withstand even the toughest of elements. But that doesn't mean that they're impervious to everything.
When the elements start to get too intense or the roots of your trees start to push up against your pavement, it's time to invest in Flawless Pressure Washing's concrete sealing & maintenance services. With this service, we can help maintain and protect the state of your pavement. Those cracks and holes can be taken care of with no problem.
Concrete & Slate Sealing Image Gallery
CONTACT US FOR YOUR PRESSURE WASHING NEEDS IN WILLAMINA & SURROUNDING AREAS TODAY!