Soft Wash Roof Cleaning To Gently Care For Your Property's Rooftop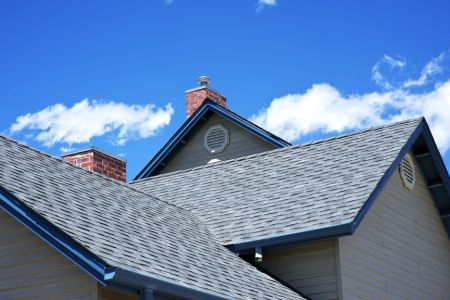 Flawless Pressure Washing is here to offer you the best in roof cleaning here in Lake Oswego. Our business is dedicated to ensuring that your roof is clean and well-taken care of. Our service ensures that your home and roof are protected from nasty pollutants.
Roof cleaning is something that we recommend every homeowner invest in at least once a year to ensure that their roof is protected. This is one of our more highly-rated services, and we are more than eager for you to see how wonderful our results are!
Protecting Your Home By Cleaning Your Roof
Roof cleaning cleans your roof and frees it from stains, grime, dirt, and so much more. While the cleaning aspect is what you're looking for, roof cleaning also protects your home from other unseen harm and damages that come from neglecting your roof.
Water damage and mold can be something that can cause your home harm if left untreated. With these dangers, it's important to invest in roof cleaning so that your home is free of danger. It can also help your health.
Roof cleaning is a small investment compared to having to replace, repair, or fix expensive problems that come with water damage, mold, algae, and other issues stemming from your neglected roof. Protect your roof today by investing in roof cleaning soon!
Soft Washing
Something that's quite common in roof cleaning practices is soft washing. Soft washing is like pressure washing but with some small differences. Regular pressure washing uses high PSI to cut through dirt, stains, grime, and similar stuff. It's perfect for surfaces like concrete since it can't do much damage to it at all.
Soft washing, however, uses low PSI. Why? Some surfaces can't withstand the intensity that pressure washing brings. So soft washing allows for less durable surfaces to be cleaned efficiently.
Surfaces that are likely to use soft washing include shingle roofs, vinyl, and some wood surfaces. Soft washing, while less intense than regular pressure washing, is intense on dirt, grime, and stains. You're not sacrificing anything by opting for soft washing when the situation merits it.
For more pressure washing services like house washing, sidewalk cleaning, and driveway washing, be sure to contact Flawless Pressure Washing — the experts in pressure washing for Lake Oswego.
CONTACT US FOR YOUR PRESSURE WASHING NEEDS IN WILLAMINA & SURROUNDING AREAS TODAY!