Dundee Relies On Flawless Pressure Washing For Experienced Pressure Washing Services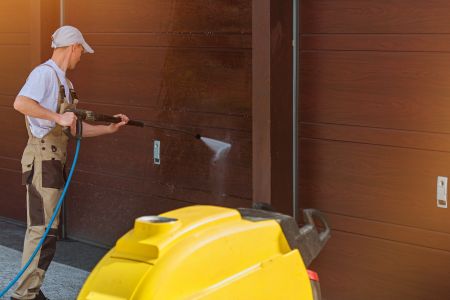 Flawless Pressure Washing is right here in Dundee to provide all sorts of pressure washing services available to residents that are in need of it. With help from our business, you can be sure that you're getting quality care, quality service, and quality results to top it all off.
So, what kinds of services can you expect to find here at Flawless Pressure Washing? Our business is proud to be able to offer a wide range of highly rated and high-quality pressure washing services. Services include those such as house washing, sidewalk cleaning, roof cleaning, commercial pressure washing, and even concrete sealing & maintenance. That's just to name a few.
Dundee residents that make a simple investment in any one of our services are making a lasting and wonderful investment into the health of their home and exterior surfaces.
Walkay & Sidewalk Cleaning In Dundee
Our sidewalk cleaning service is a service that is unlike those that you'd find at other pressure washing places. We are a million times more effective at removing all sorts of pollutants from the surface of your sidewalk. Your Dundee sidewalks and walkways will get the best facelift of their proverbial life when you decide to come to Flawless Pressure Washing.
Dundee residents, don't worry about the cost! Our Flawless Pressure Washing services are affordable, so you won't be breaking the bank when you decide to give your sidewalks and walkways a good cleaning.
Dundee 's Driveway Washing Specialists
Your driveway should shine and be pristine so that you can improve the image of your home and property. The stains that are on your driveway will be blasted away with our services, and you can finally look upon your driveway as if it were brand new.
Your driveway in Dundee deserves to look and feel its absolute best. This can be achieved with our driveway washing services. We aim to please, and we strive to give each and every one of our clients the best quality service in the local area!
This is what our business is here for: to deliver quality pressure washing for your driveway here in Dundee. There's no other business in Dundee that can do what we do, so be sure to contact us today to get some of the best in pressure washing services around!
There are currently no reviews or testimonials; check back soon!
CONTACT US FOR YOUR PRESSURE WASHING NEEDS IN WILLAMINA & SURROUNDING AREAS TODAY!